Oxygen Additive works with any water based paint
Creative Oxygen Labs has formulated a nano technology coating that has the ability to combat pollution, bacteria and virus in the air. Our goal is to turn every wall surface, in every home and office, in every town and city into air purifiers, or as we like to call them, external air lungs.
With a dedicated team of nano technology scientists and chemical engineers, a seasoned team of experts in the paint and manufacturing industry, highly skilled lab technicians, civil engineers and a senior advisor from NASA, Creative Oxygen Labs has successfully created a liquid coating that when mixed with any water based paint and applied to any well prepared wall surface will begin to decompose VOCs, NOX, bacteria and viruses at the molecular level within minutes. This method of air purification is revolutionary in that it disarms and neutralizes life threatening organisms and particle matters (PMs) by changing their DNA structure upon contact, which is why industry experts refer to Oxygen as a "contact killer".
Today, Creative Oxygen Labs is taking the challenge of improving air quality in mega cities head on. We believe that a polluted city is fertile grounds for the emergence of infectious diseases, respiratory illnesses, immune system deficiencies and a whole host of other health problems that follows. From simple headaches to strokes and heart attacks.
It is needless to say that vaccines while important to boost our immune system have absolutely no power once a virus mutates or becomes drug resistant. Which is why from our point of view it is important to consider taking preventative steps by killing floating viruses, pollutants and harmful bacteria before they have a chance to enter our bodies.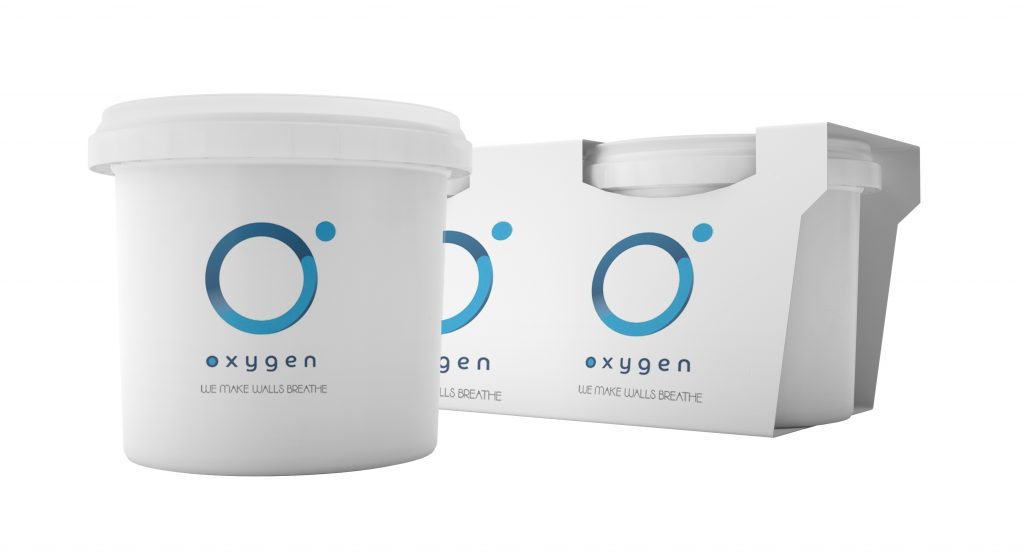 The problem is life threatening
In 2019 the US EPA (Environmental Protection Agency) reported that the air quality we breath indoors can be up to 5 times more toxic than outside air and therefore people living and working under suck conditions run the risk of developing greater health problems over time. In a most recent World Health Organizations survey of 4300 cities worldwide, only 20% of the urban population surveyed live in areas that comply with WHO air quality guideline levels which is why Dr. Gary Fuller of Kings college London and Professor Frank Kelly two experts on particle matters (PMs) calls pollution (indoor and outdoor) – The invisible killer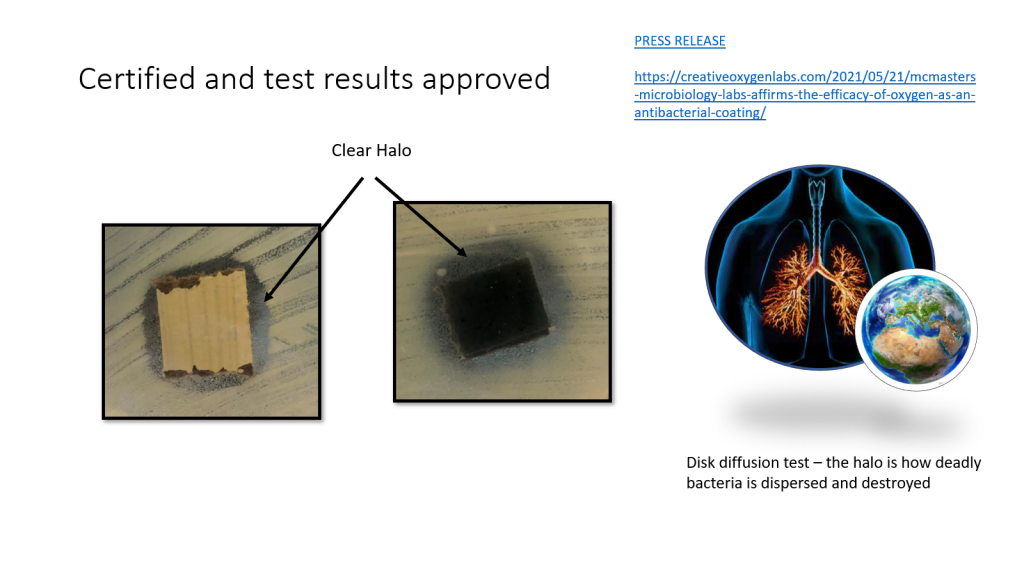 The Unique Advantage
Oxygen is a new age formulation using nanotechnology particles that will help break pollutant compounds, bacteria and viruses from their original molecular structure into safe clean air. Our coating can be added to any water based acrylic paint and applied on any surface in order to produce clean air.
Oxygen additive works with any water based paint (matte or shine) that has the below range of formulation ingredients in its mixture. Just add one liter of Oxygen coating to three liters of such paints and make your walls start to breath clean air.
Paint type – One liter range that will work with Oxygen.
Water 100 – 223.3
STTP 1 – 3
HEC 50 – 152.5
DSP 7 – 11
CaCo3 150 – 320
AF 4 – 6
CMC 0 – 3
TMPD 5 – 8
Resin 140 – 160
Pigment 90 – 126.21

Oxygen is ideal for places such as:

Detached Homes and Apartments

Office Buildings

Schools and Universities

Hospitals and Clinics

Health Spas & Health Centers

Shopping Malls

Restaurants and Cafes

Government Buildings

Industrial Centers and Factories

Airport & Cargo Terminals

Railway Stations

Underground Tunnels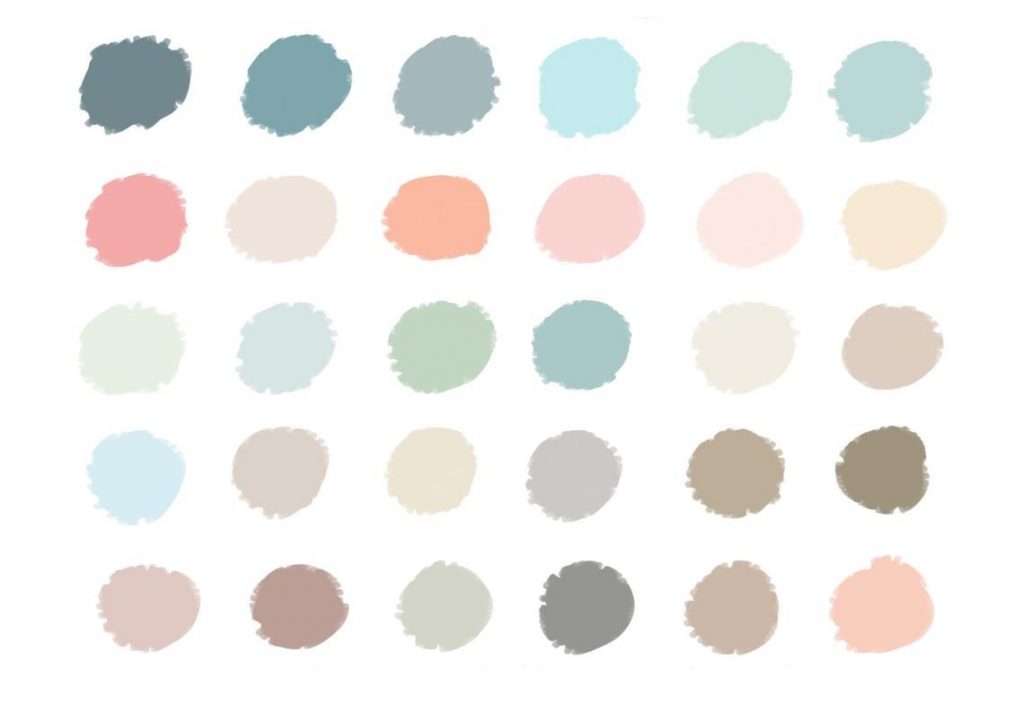 How to apply Oxygen in 5 simple steps
Step one:
Lightly sand the area you're painting using a fine grade paper. If the surface is damaged or extremely glossy you might need to start with a slightly coarser grade, then move to the finer paper.
Step two:
Remove any loose dust with the dry brush or vacuum cleaner, then wet the surface using a damp cloth – this helps water-based paint adhere to the surface and minimizes brush marks.
Step three:
Grooves and holes on the surface should be filled with water-based putty to achieve a uniform surface.
Step four:
For better adhesion between the surface and the paint apply one coat water based acrylic primer on the surface.
Step five:
Apply Oxygen additive to any water based paint minutes before applying the paint on the wall surface. In the even that you have mixed the additive earlier make sure you stir for a few minutes before applying the paint on the wall. One the paint is on the wall it will be touch-dry in one hour. After three hours, apply a second coat and leave for a further three hours to dry. At this point your Oxygenated walls will begin to start breathing out clean air for you.



Sample Walls using Oxygen coating