In the current global landscape where human resources are readily accessible from all corners of the globe, Creative Oxygen Labs is dedicated to harnessing this transformative paradigm. Our goal is to assemble an exceptional team of experts who share our passion for pushing boundaries in clean technology innovation.
We are proud to collaborate with outstanding individuals, organizations, and operational partners who excel in their respective fields. Our commitment to excellence drives us to continually expand our network of talented professionals eager to join forces with us on our mission.
If you are passionate about making a difference through cutting-edge clean technology innovation and seek to be part of a dynamic team of out of the box thinkers, we invite you to explore exciting opportunities to work with us. Together, we can create a future fueled by innovation, collaboration, and positive change.
Christopher Shahriar Shahabi is a dynamic entrepreneur driven by innovation. With a wealth of experience spanning various industries, he has played a pivotal role in multiple tech startup ventures, some of which were acquired at multi-million dollar valuations. During a challenging global recession from 2009 to 2011, Christopher successfully led a retail home décor company with 600 personnel, achieving an impressive 112% profitable growth.
Recognized for his exceptional achievements, Christopher was featured in Forbes magazine in 2013 and received the prestigious Super Brand award. His passion for exploration has taken him across three continents and 22 countries, fostering his belief in the power of collaboration across creative minds.
Today, as the founder and Chief Clean Air Advocate of Creative Oxygen Labs, Christopher is dedicated to improving the quality of life for people worldwide. His mission is to make clean air technology accessible to all, ensuring a healthier future for citizens across the globe.
Beyond his entrepreneurial pursuits, Christopher indulges in a variety of interests. He is an avid microlight pilot, a passionate scuba diver, and a skilled tennis player who finds solace in the great outdoors. He holds a degree in International Relations from Simon Fraser University, rounding out his diverse skill set with a strong foundation in global affairs.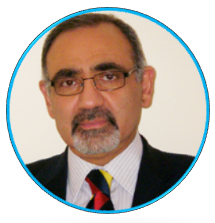 Khosrow Kashfi PhD, MSc, FRSC, FRSB has a strong background in biochemistry. He did his undergraduate training in Chemistry at Kingston University in England, and has a Masters' degree in Polymer Physics and Engineering from the Cranfield Institute of Technology in England. He received his PhD from the University of Tennessee – Health Science Center, and did his Postdoctoral training at Cornell University Medical College – New York Hospital.  He held an Adjunct Faculty position at the Rockefeller University before joining the City University of New York School of Medicine in 1999 in the Department of Molecular, Cellular & Biomedical Sciences .
For the past 20+ years, Dr. Kashfi has been working on chemoprevention of cancer and their various chimeras. He is the inventor of a new class of pharmaceuticals, the NOSH platform, and holds several global patents. He has more than 100+ publications in peer-reviewed journals, and has co-edited a book on Cell Signaling and Molecular Targets in Cancer. He is an elected Fellow of the Royal Society of Chemistry (FRSC) and an elected Fellow of the Royal Society of Biology (FRSB).
 
Dr. Khosrow Kashfi joins Creative Oxygen Labs as board advisor helping the company with product formulation as it relates to its impact on human health.
Cheryl Thomas has consulted to over 250 organizations in the public and private sectors across Canada, the U.S., the Middle East and South America. She is an expert in team development and designs and delivers management-level professional development programs in strategic management, leadership, team building, strategic planning, performance management, change management and effective communication. She is an expert in organizational transformation from both a process implementation and an organizational culture point of view.
Cheryl aligns leaders, teams and other stakeholders with the strategies to achieve the organization's vision and goals. Her clients have included large multinational companies such as Shell, L'Oreal, Unilever, Renault as well as numerous large governmental agencies, crown corporations and ministries in both Canada and the Middle East. She also has sat as an executive Board member of a Mortgage Investment Corporation and a real estate development company.
Cheryl joins Creative Oxygen labs as an advisor to help the company with its business growth strategies.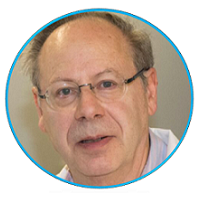 Dr. Paul Gottlieb is an associate medical professor at the City College of New York.
His research group is studying and characterizing bacteriophage f12, one of the newly identified members of the family Cystoviridae. These viruses contain a genome consisting of three segments of double-stranded RNA (dsRNA). Their mechanism of RNA packaging, replication and transcription is similar to that of the Reoviridae. To date, the cystoviruses are the only segmented dsRNA viruses that can be manipulated by recombinant genetic techniques, making them an excellent model for the study of the molecular biology of viruses of this type.
The genes of the virus have been expressed from the cDNA copies of the genome in E. coli and the viral proteins are now being studied, in particular the viral RNA-directed RNA polymerase P2.
As a virologist Dr. Gottlieb is on the board of advisors at Creative Oxygen Labs helping the company with its formulation impact on airborne viruses and bacteria. He is a Ph.D. from the City University of New York, Hunter College.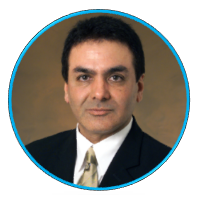 Dr. Firouz Michael Naderi was the former Director for Solar System Exploration at NASA's JPL where he spent more than 30 years in various technical and senior executive positions. While best known for his leadership of the Mars exploration program, where he was successfully responsible for the launch of Mars Odyssey, landing of the Mars Exploration Rovers, Spirit and Opportunity, and the development of the Mars Reconnaissance Orbiter he contributed to some of the most iconic NASA robotic missions to various corners of the solar system.
Dr. Naderi was a "Fellow" of the American Institute of Aeronautics and Astronautics (AIAA) and has been honored with the Technology Hall of Fame medal, NASA's Outstanding Leadership Medal .
Firouz served as a management consultant and strategic advisor to early-stage startups, and was frequently invited as a keynote & motivational speaker at conferences and workshops where he inspires the audience with wonders of space exploration and what it took to get there.
Dr Naderi passed away June 9th of 2023 but will always remain an honorary board member at Creative Oxygen Labs.